We support companies and professionals in
reaching their full
potential
by sharing knowledge and skills
We have the knowledge and experience to bring out and effectively use the potential that lies in people.
We have conducted more than 70 editions of mentoring programs and educated thousands of mentors and mentees in Poland and around the world.
We have a wide range of tools to build mentors. We support them in this process by providing insightful expertise and building their professional image.
The use of mentoring today is no longer a question of whether it is worth it, but when and how it should be implemented. This applies to both organizations and individuals - mentors and mentored. Being able to share knowledge and experience, pass on best practices, point the way and find solutions together is the most developing form of bringing out the potential in people.
Szymon Herbeć, Board Member of Kingmakers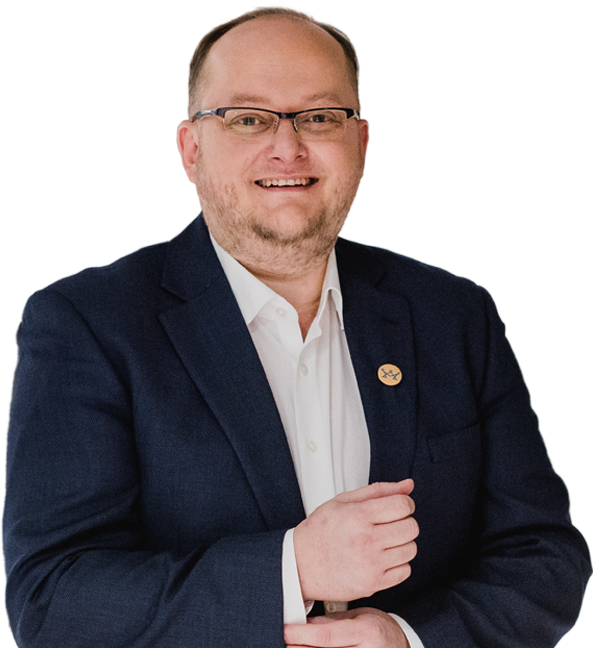 We respond to
specific
development needs
We take an individual approach to cooperation. We focus on specific needs and look for the best solutions for program and organizational stakeholders. We initiate mentoring programs and advise at every stage of the process. We serve with expertise, an outside view and a great sense of needs.
We base our professional practice on years of global experience and the highest EMCC standards guaranteeing the safety of every party in the process. We work with the most up-to-date knowledge and proprietary methods. We take a long-term view, advising tailored solutions.
Involved in
community projects
We are happy to participate in national and international social programs aimed at mentoring education and implementing activities to support the development of specific groups. We engage in these types of initiatives with a belief in the importance of spreading awareness of mentoring on a large scale while supporting the community.



Share your experience masterfully!
Get back to us or leave your information so we can contact you. We'll talk about your challenges and goals, so we can optimally tailor our proposal to your needs.